Assemblyman Robert Oaks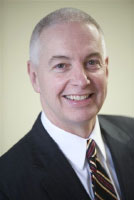 Assemblyman Robert C. Oaks, R-C Macedon, a lifelong resident of the 128th Assembly District, began his 10th term in January 2011. The district includes all of Wayne County, the towns of Sterling, Victory, Ira, Conquest, Cato, Mentz and Brutus in Cayuga County and the towns of Hannibal, Minetto, and Oswego in Oswego County.
From the time he was first elected in 1992, Assemblyman Oaks' priorities have included improving New York State's economic environment and the agricultural industry, as well as strengthening local government services. He continues to be a dedicated advocate for reducing taxes, enhancing educational opportunities and achieving government reforms. Central to his representation is his commitment to constituent service and help with state government inquiries. One of the Assemblyman's primary goals is accessibility to the people of his district.
For the current 234th Assembly Session, Minority Leader Brian Kolb has appointed Assemblyman Oaks to the Legislative Task Force on Redistricting; a six-member panel charged with gathering the initial information regarding the state's redistricting process. New York is slated to lose two Congressional seats, based on the 2010 U.S. Census. The task force will have input made regarding new congressional districts and the lines for the 2012 New York State Assembly and Senate Districts.
In addition to his role in the redistricting process, Assemblyman Oaks will continue as the Assembly's deputy minority leader. He currently serves on the Aging, Correction, Ethics and Guidance, Housing, Insurance, and Rules committees. Other responsibilities include appointment to the Volunteer Firefighters Subcommittee, the Assembly Minority Hunting and Fishing Task Force and the Assembly Minority Task Force on Small Business.
Assemblyman Oaks was raised on a fifth-generation family farm in North Rose. He graduated from North Rose-Wolcott Central School in 1970. He earned his bachelor's degree in political science from Colgate University in 1974 and went on to earn a master's degree in Recreation Administration from the University of Montana in 1976.
Assemblyman Oaks began his professional career in 1976 as Assistant Director of the Continuing Education Program for the Greece Central School District. In 1978, he was appointed director of the Wayne County Youth Bureau, a position he held for five years. Assemblyman Oaks served as Wayne County Clerk from 1983 through the end of 1992.
He has been a member of several community organizations. He presently serves on the board of directors of the Seneca Waterways Boy Scouts of America and the Wayne County Community Endowment Advisory Board. He also has served on Wayne County United Way's Board of Directors. He is past President of the Wayne County Pre-Trial Services Board of Directors. Additionally, he has served as a member of the Macedon Recreation Commission, the Wayne County Youth Board, and as a youth baseball and soccer coach.
Assemblyman Oaks and his wife, Judy, reside in Macedon. They have two sons: Christopher is a math teacher in the Palmyra-Macedon Central School District and Jason is a graduate student at Cornell University, where he is studying international relations.